History is littered with the 'great and the good' but the real people who make a difference are not those who have been born into privilege. It, in my view, those of whom have come from nothing to have made the world sit up and listen who are the greatest of which people should note.
You may argue that a great many developments and improvements have been either due to sheer luck or by a sense of obsession.
Luck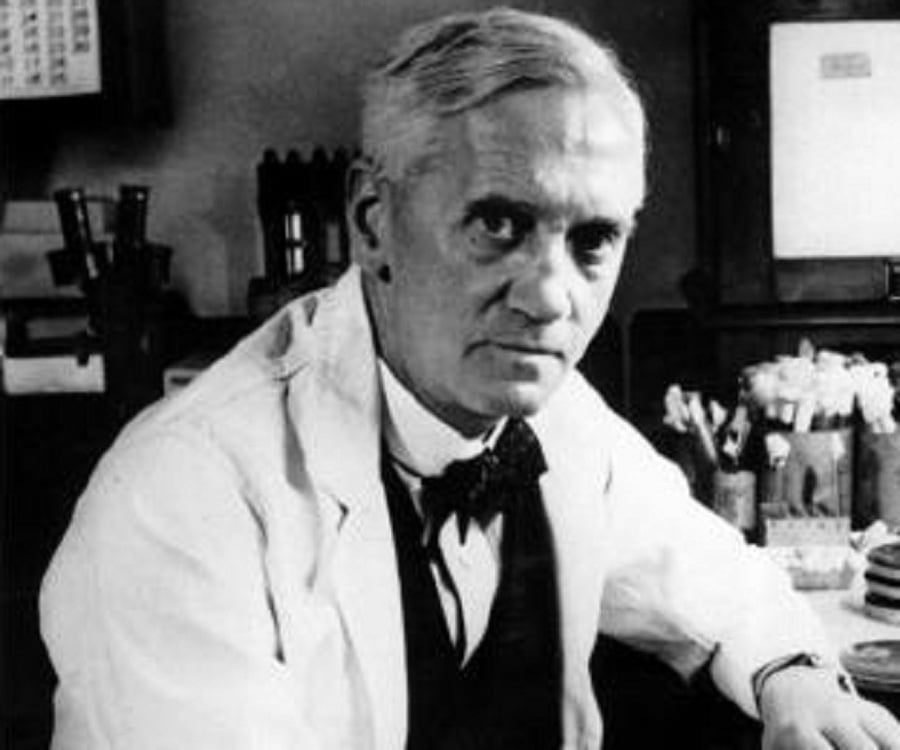 If we consider 'luck' for a moment a good example is that of Alexander Fleming. Alexander Fleming was a doctor and bacteriologist who discovered penicillin, eventually receiving the Nobel Prize in 1945.
Not washing the dishes
In September 1928, Fleming returned to his laboratory after a month away (having not washed up the dishes before he went) and noticed that a culture of Staphylococcus aureus he had left out had become contaminated with a mould (later identified as Penicillium notatum). He also discovered that the colonies of staphylococci surrounding this mould had been destroyed.
He later said of the incident, "When I woke up just after dawn on September 28, 1928, I certainly didn't plan to revolutionize all medicine by discovering the world's first antibiotic, or bacteria killer. But I suppose that was exactly what I did." He at first called the substance "mould juice," and then named it "penicillin," after the mould that produced it.
It is quite clear that one of the greatest finds that revolutionised medicine and, without doubt, saved so many lives was conceived by accident and included a large element of luck.
Any other form of luck?
But what about other historical developments that were not constructed or created from luck? It would be fair to consider that an element of obsession is crucial especially in the face of hostility or by a system that tries to enforce the individual to remain quiet.
Why on earth are you so obsessed?
I remember a conversation I had with a senior police officer following my acquittal. He asked me why I was so obsessed with trying to 'rake up the past'? I thought this was quiet a strange thing to say especially from someone whose job it was to investigate past events.
It was from this point that I realised an interesting concept. From my perspective those that have been wrongfully accused of an offence are labelled 'obsessive' when attempting to prove their innocents. The word 'obsessive' therefore has multiple standpoints.
Two views
Firstly, the standard view of obsessive (or obsession) is one based on devotion or dogged determination. Yet, an alternative view is one whereby people consider that an obsession is about proving someone wrong or to expose an untruth. It is, therefore, understandable that so many people try and belittle someone's obsessions by questioning its worth. In my case it has been the police questioning my obsession because I would eventually be able to expose the holes and limitations of their actions and abilities.
Yet without obsession many truths would have remained hidden or developments in the world of science, medicine, the arts, education and so on would have remained un-found. What would have been even more unthinkable would have been so many miscarriages of justice would have remained so also.
If we consider events such as Hillsborough, Stephen Lawrence etc the true facts would still be hidden today.
Hillsborough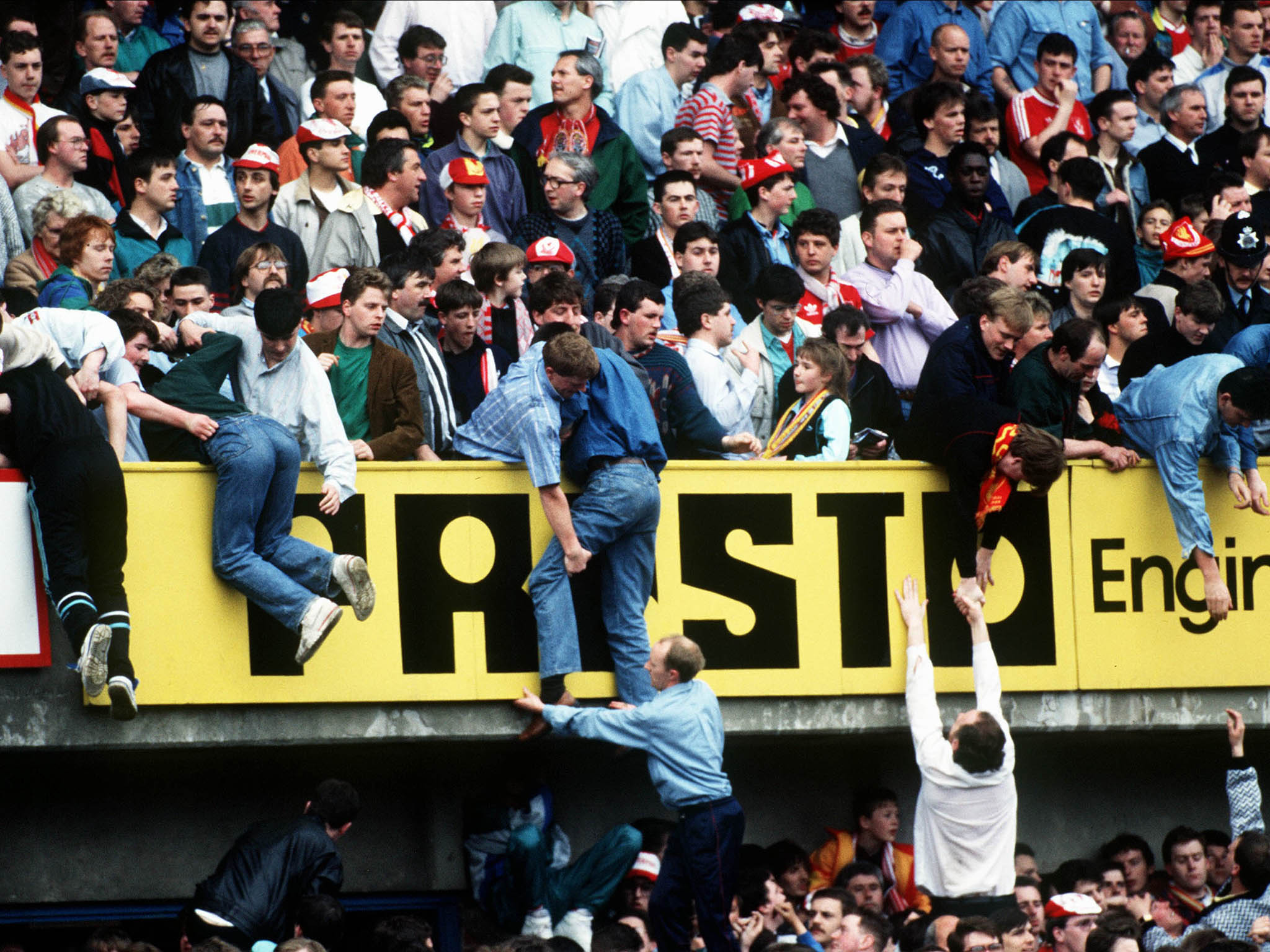 The Hillsborough disaster was a human crush at Hillsborough football stadium in Sheffield, England on 15 April 1989, during the 1988–89 FA Cup semi-final game between Liverpool and Nottingham Forest. The resulting 96 fatalities and 766 injuries make this the worst disaster in British sporting history. The crush occurred in the two standing-only central pens in the Leppings Lane stand, allocated to Liverpool supporters. Shortly before kick-off, in an attempt to ease overcrowding outside the entrance turnstiles, the police match commander, chief superintendent David Duckenfield, ordered exit gate C to be opened, leading to an influx of even more supporters to the already overcrowded central pens.
Feeding a false report
In the days and weeks following the disaster, police fed false stories to the press suggesting that hooliganism and drinking by Liverpool supporters were the root causes of the disaster. The blaming of Liverpool fans persisted even after the Taylor Report of 1990, which found that the main cause of the disaster was a failure of control by South Yorkshire Police (SYP). Following the Taylor report, the Director of Public Prosecutions (DPP) ruled there was no evidence to justify prosecution of any individuals or institutions. The disaster also led to a number of safety improvements in the largest English football grounds, notably the elimination of fenced standing terraces in favour of all-seater stadiums in the top two tiers of English football.
The first coroner's inquests into the Hillsborough disaster, completed in 1991, ruled all deaths that occurred that day to be accidental. It eventually came down to the families who strongly rejected the original coroner's findings, and their fight (or obsession) to have the matter re-opened persisted, despite Lord Justice Stuart-Smith concluding in 1997 there was no justification for a new inquiry.
Shifting the blame
In 2009, a Hillsborough Independent Panel was formed to review all evidence. Reporting in 2012, it confirmed Taylor's 1990 criticisms, while also revealing new details about the extent of police efforts to shift blame onto fans, the role of other emergency services, and the error of the first coroner's inquests. The panel's report resulted in the previous findings of accidental death being quashed, and the creating of new coroner's inquests. It also produced two criminal investigations led by police in 2012: Operation Resolve to look into the causes of the disaster, and by the Independent Police Complaints Commission (IPCC) to examine actions by police in the aftermath.
The second coroner's inquests which was held from 1 April 2014 to 26 April 2016 ruled that the supporters were unlawfully killed due to grossly negligent failures by police and ambulance services to fulfil their duty of care to the supporters. The inquests also found that the design of the stadium contributed to the crush, and that supporters were not to blame for the dangerous conditions. Public anger over the actions of his force during the second inquests led the SYP chief constable David Crompton to be suspended following the verdict. In June 2017, six people were charged with various offences including manslaughter by gross negligence, misconduct in public office and perverting the course of justice for their actions during and after the disaster.
Uncomfortable reading
The views and actions of the police make for uncomfortable reading when researching the events following the Hillsbourgh disaster. I am sure that the police would have preferred the whole matter to be brushed aside and never to be heard of again. What is disturbing is that much of the blame and finger pointing was to those of whom could not defend themselves – because they were dead. In effect, the insult was a double whammy of lies over avoidable deaths.
Stephen Lawrence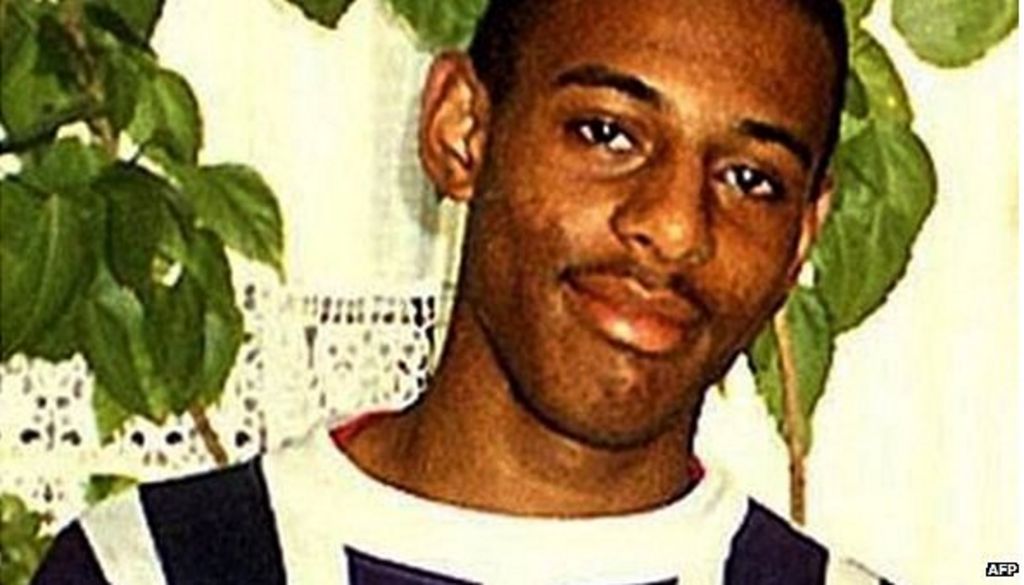 Stephen Lawrence (13 September 1974 – 22 April 1993) was a black British teenager from south east London, who was murdered in a racially motivated attack while waiting for a bus on the evening of 22 April 1993.
After the initial investigation, five suspects were arrested but not charged. It was suggested during the investigation that Lawrence was killed because he was black, and that the handling of the case by the police and Crown Prosecution Service was affected by issues of race. A 1998 public inquiry, headed by Sir William Macpherson, examined the original Metropolitan Police Service (MPS) investigation and concluded that the force was institutionally racist. It also recommended that the double jeopardy rule should be abrogated in murder cases to allow a retrial upon new and compelling evidence: this was effected in 2005 upon enactment of the Criminal Justice Act 2003.
Obsessive reporters?
However, a BBC investigation alleged that the murder inquiry's Det. Sgt. John Davidson had taken money from known drug smuggler Clifford Norris, the father of David Norris, a chief suspect in the investigation. Neil Putnam, a former corrupt police detective turned whistleblower, told a BBC investigation that Clifford Norris was paying Davidson to obstruct the case and to protect the suspects. "Davidson told me that he was looking after Norris and that to me meant that he was protecting him, protecting his family against arrest and any conviction," Putnam said.
The Metropolitan Police Service announced that it was to open up a special incident room to field calls from the public, following the BBC documentary The Boys Who Killed Stephen Lawrence. The Independent Police Complaints Commission later stated that the claims made in the programme were unfounded.
Corruption exposed
On 17 December 2009, Independent Police Complaints Commission investigators and officers from the Metropolitan Police's directorate of professional standards arrested a former police constable and a serving member of Metropolitan Police staff on suspicion of attempting to pervert the course of justice by allegedly withholding evidence from the original murder inquiry, the Kent investigation and the Macpherson inquiry. Dr Richard Stone, who sat on the Macpherson inquiry, commented that the panel had felt that there was "a large amount of information that the police were either not processing or were suppressing" and "a strong smell of corruption". Baroness Ros Howells, patron of the Stephen Lawrence Charitable Trust, agreed: "Lots of people said they gave the police evidence which was never produced."
The publication in 1999 of the resulting Macpherson Report has been called "one of the most important moments in the modern history of criminal justice in Britain". Jack Straw, Home Secretary from 1997 to 2001, commented in 2012 that ordering the inquiry was "the single most important decision I made as Home Secretary". In 2010 the case was said to be "one of the highest-profile unsolved racially motivated murders".
On 18 May 2011, after a further review, it was announced that two of the original suspects, Gary Dobson and David Norris, were to stand trial for the murder in the light of new evidence. At the same time it was disclosed that Dobson's original acquittal had been quashed by the Court of Appeal, allowing a retrial to take place. Such an appeal had only become possible following the 2005 change in the law, although Dobson was not the first person to be retried for murder as a result. On 3 January 2012, Dobson and Norris were found guilty of Lawrence's murder; the pair were juveniles at the time of the crime and were sentenced to detention at Her Majesty's pleasure, equivalent to a life sentence for an adult, with minimum terms of 15 years 2 months and 14 years 3 months respectively for what the judge described as a "terrible and evil crime".
Obsessively pursuing the truth.
To keep it simple, how dare people criticise those of whom have been wronged as being obsessive. If a wrong has taken place it is the moral duty to find out the truth. It is equally wrong, therefore, for any authority to actively stop or hinder such obsessions. Indeed, some obsessive behaviour when pursuing the truth may be dismissed but to actively encourage people to accept an injustice is utterly wrong.
Like I have previously mentioned in my blog about 'entrepreneurs', we need these individuals to pursue a truth and to expose the corruption that has been allowed to exist unfettered and unchallenged.
Like Alexander Fleming, the pursuit of something to benefit a society should be celebrated and remembered. But equally, there are so many others out there with an equally important story to tell.